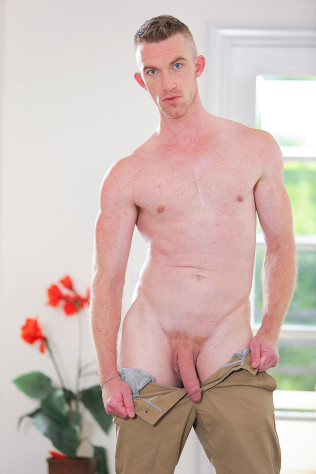 Pornstar Nick Fitt
Position:
Versatile/Bottom
If you're looking for a big, beefy All-American boy tonight, you're going to love Nick Fitt. Returning to the adult industry after a ten year hiatus, Nick is a handsome, 6'1" gay male porn star who knows that good things come to those who wait – and he's about to give you all of that and more, as Tonight's Boyfriend.

Wondering how Nick got that lean and fit body of his? When he's not filming adult videos, Nick is a NASM certified personal trainer specializing in gaining lean muscle mass and full body transformations. He's also a passionate about ending the stigma of HIV through PrEP advocacy, and is a strong advocate for trans rights. Not only that, but he's also an entrepreneur, having recently launched his own sexy underwear line.

Want to get to know this socially conscious hunk a little bit better? Check out his gay porn videos, here at Tonight's Boyfriend.