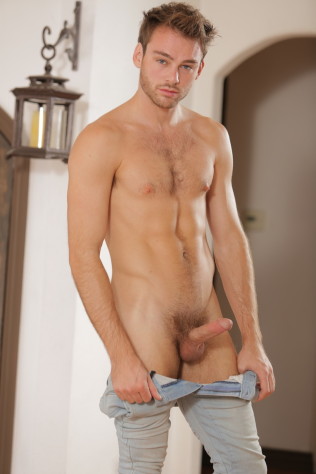 Pornstar Max Adonis
Searching for a cute new face to call Tonight's Boyfriend? Meet Max Adonis, a young gay porn star who might be new in the scene but is already living up to his mythological name: a flawless physique, and a heart of gold. Sporting tousled brown hair, a sometimes-scruffy chiseled jawline, and a lean yet shredded body, Max is a breathtaking man to take in.

Speaking about his life growing up, Max said:

"I remember growing up in a conservative family – I was sheltered pretty hard. It wasn't until I got my car senior year I was able to have some privacy for the first time in my life. Me and my high school boyfriend would play for hours in my car exploring each other. Something about being in a car brings me back to those days."

Want to do some exploring of your own with this gorgeous Adonis? Take him home as Tonight's Boyfriend, in our escort fantasy gay porn videos.