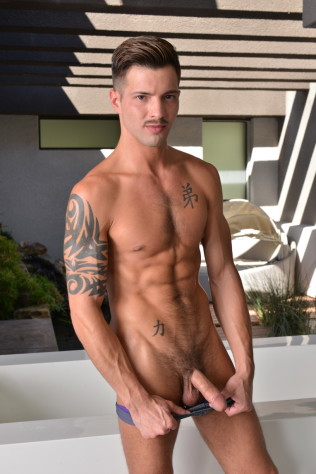 Pornstar Casey Everett
Looking for a gorgeous, clean-cut boyfriend for tonight? Then gay bottom porn star Casey Everett is just what the doctor ordered. With a lean, chiseled body, short hair, slick tribal and Chinese tattoos, and a grin to kill, you know he's going to show you a good time.

Part of why Casey is so good at what he does, is because he loves every moment of it, and takes it seriously. Asked what got him into porn, Casey said:

"I've always been interested in the adult entertainment industry. I saw [porn] like an art form, with actors. It shows the male anatomy in all its glory. It shows how male anatomy connects and we do what we do as gay men."

Ready to indulge your escort fantasies and see what it's like to take home Casey? Check out his exclusive gay sex videos, here at Tonight's Boyfriend.