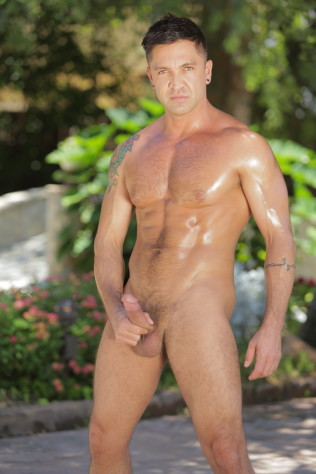 Pornstar Dominic Pacifico
Looking for an older, more experienced boyfriend tonight, that can really show you how it's done? See what it's like to take home gay Latino porn star Dominic Pacifico. Filming videos since 1998, this is one cup of tall, dark, and handsome you're going to want to sip on until you're screaming Daddy. An experienced lover and performer, Dominic is also an experienced porn director – so don't be surprised if he wants to do a little directing of his own in the bedroom.

When Dominic isn't directing or acting in porn, he's also a passionate DJ:

"I've been a DJ since 1998. I love my work, and happy that it has progressed over the years. I'm now working on producing more tracks during my off time between international gigs. I'm happy to say I've gone this far and still have more to come."

Take a load off and get off with Dominic tonight, in his escort fantasy gay porn videos here at Tonight's Boyfriend!