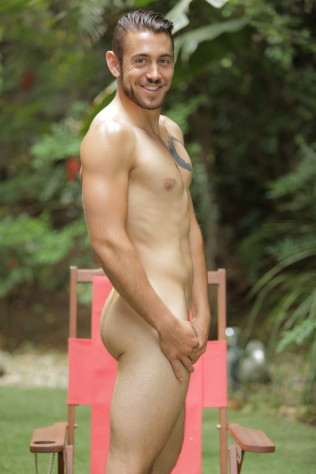 Pornstar Dante Colle
Position:
Versatile/Bottom
Looking for a fit cutie to daydream about as your boyfriend tonight? Meet Dante Colle, gay male porn star: tall at 5'11", lean and fit, often sporting his brown hair long on the top with the sides shaved, and with an artistically tattooed large partial circle on his chest, Dante is the kind of hunk that stands out in a crowd.

Asked what gets him off, Dante said:

"Honestly getting turned on easily is just a state of mind. But probably what turns me on the most is being sexual spontaneous. More so for the person who it's happening with. Like they're the one being spontaneous."

Ready to embrace the sexual spontaneity of the night and see what it's like to make Dante Colle your boyfriend tonight? Don't miss his gay porn movies, here at Tonight's Boyfriend.